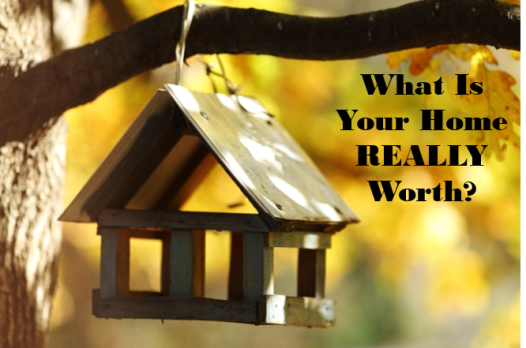 As a Realtor®, this is a question that I hear a lot. And frequently I find home owners using either Trulia or Zillow to get an estimate of the value of their home. This appears to be a fast and easy way to get an answer to the question "What is my home worth?" You can obtain a number without having to talk to anyone.
However, this number may be very misleading, either on the high side or the low side. You should never make a financial decision based on these numbers, and here's why . . .
Trulia and Zillow's value estimates are referred to as "AVMs." That stands for Automated Valuation Model. AVMs have the ability to search public data. This is the information in the public sector that we can all access by going locally to our county assessment office. Once there, we can compare our homes to other homes of similar size, age, style, features, location, etc. and ascertain recent sales data so that logical assumptions of value can be made.
Herein lies the problem. Not all information in our tax records is accurate. Also, assumptions cannot be made about condition and recent improvements to your home or to the comparable properties. This is why they usually do not reflect an accurate opinion of value.
As Realtors®, we have access to tools and resources that provide more accurate information. We also visit the property to determine how it truly compares to other area properties as far as condition, amenities, and location . . . things that are not reflected in any data that an automated valuation can access.
So the next time you ask the question "I wonder what my home is worth?" call, email, or text me. I am an expert in Western Montana real estate, including raw land, residential, and commercial, and will provide you with a listing and selling price that is well researched and as accurate as possible.