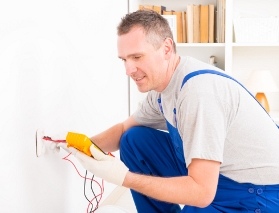 You found the perfect home and have an accepted purchase agreement . . . congratulations! Perhaps you looked at many houses, or maybe the first one you looked at was the one. Either way, you did it!
The next step, If you're like most buyers, is ordering the home inspection. Although you're really excited, you're probably also nervous about the home inspection, and perhaps confused about what to expect.
To help you with that, I've compiled a list of things you should know about home inspections. Read it over before the inspection so you can go to the inspection feeling more informed and get the most out of the process.
The inspector is hired by you, works for you, and will provide you with valuable information about a home's issues before you buy. The home inspector will also give you maintenance advice and explain the major elements of the home to you during the inspection process, so it's important for you to be there if at all possible. Yes, you will receive a written inspection report, but if you're not present for the inspection you'll miss out on a valuable opportunity to learn important things about your future home.
In most cases, you will make your contract contingent on a satisfactory home inspection. This allows you to possibly negotiate with the seller to cover the cost of any issues that arise, and if no compromise is reached, also will allow you to cancel the contract. Be sure you understand the language, obligations, and the time frames in the purchase agreement. I can explain it fully to you.
Since every property is different, the specifics of what is checked during your home's inspection may vary, but the American Society of Home Inspectors (ASHI) suggests that qualified inspectors will check the following areas:
· Foundation and basement
· Interior plumbing systems
· Interior electrical systems
· Heating and cooling systems
· Condition of windows
· Condition of doors and door frames
· Condition of floors, walls, and ceilings
· The attic and any visible insulation and ventilation
· Roof, eaves, gutters and chimney
Inspectors will often start the inspection on the exterior, checking the roof, chimney, siding, gutters and exterior windows and doors. They will note the condition of each element, make a special note of any items that are unsatisfactory, and may also provide you with photos of anything that needs attention now or in the near future.
Then they will often start the interior inspection in the basement, if there is one. Here they will check the condition of the foundation looking for critical cracks, mold, or water penetration. They will check the furnace and water heater, note the ages of each, and operate it to see if all is functional. They will also check for gas leaks and carbon monoxide leakage.
The electric service panel will be examined and tested, and the inspector will note if the service is adequate for the home. As the inspector moves through each room of the house, they will check each receptacle and light switch and note any that are not working properly. Reverse polarity and ungrounded receptacles are common in older homes and are not expensive to fix. They may also recommend GFI's are installed within 10 feet of any water source.
The home's plumbing will be checked. The inspector will check all sinks, toilets and tubs/showers for adequate water pressure and leakage. A leaky faucet is a minor issue, but other issues such as low water pressure or slow waste water systems can be more complicated and costly to repair.
All the appliances that are staying with the home will be turned on and operated by the inspector and any observed deficiencies will be reported.
All the walls, floors, doors and windows will be checked. The inspector will open the windows to ensure they operate properly and will note any that do not or any that have cracks or missing components.
The attic will be inspected for mold, water marks, leaking, structural damage, insulation, ventilation, and pest infestation, and any unsatisfactory items will be noted.
The inspector is conducting a general home inspection and is not a specialist in any one component. They, therefore, may recommend that you have a specialist inspect certain elements that may be an issue. It is the inspector's job to observe and report any visible deficiencies of items that they can physically observe. They can't inspect areas that they can't see, so latent defects that are behind walls or hidden from view cannot be inspected.
Here is a link to the Standards of Practice as set forth by the American Society of Home Inspectors. Reading this will give you a clear idea of the scope and purpose of a home inspection. The inspector will also have you sign a form prior to the inspection that spells out their responsibilities, standards of practice, and waivers.
You should attend the inspection and stay with the inspector throughout the process. Learn as much as you can about the house, where all the important elements are located, and how to maintain them. Use it as an opportunity to learn and make a plan of things you will do to improve the house. There will, no doubt, be some issues . . . no house is perfect. It's best to keep a level head and not over-react to issues, especially small ones. I will help you through the process of getting estimates or negotiating repair costs with the seller, if any of that is necessary.
Hopefully you have a better idea of what to expect from the home inspection than you had before you began reading. The more you know, the better equipped you are to handle your new responsibilities of home ownership.