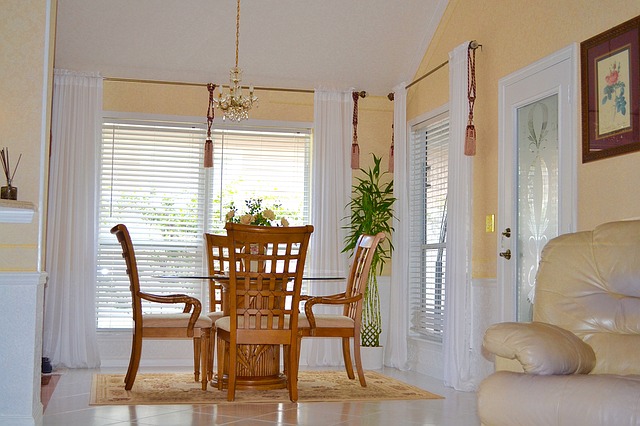 Looking for ways to make your space look and feel larger?
Here are five easy changes you can make.
1. Hang curtains higher and wider than your windows. The eye will be drawn up and over and the windows and the room itself will look larger.
2. Strategically place a large mirror in the room. Mirrors reflect light and create the illusion of more space. They are also good for checking your look before heading out the door.
3. Keep some windows bare instead of using window coverings. Who doesn't like a nice bright sunlit space? If your windows are beautiful, show them off!
4. Get rid of all those knick-knacks. Clutter definitely makes a space feel smaller . . . not to mention the dreaded ritual of dusting all that stuff! Pack it away, or better yet sell it on EBay or have a garage sale.
5. Strategically place a large piece of art on the wall or leaning against the wall on the floor. One large dramatic piece that fits in well with your decor (don't do the matchy-matchy thing with your furniture) will add appeal and the illusion of spaciousness.